Fingerposts
Oak, Treated Softwood, Aluminium, Recycled Plastic
"We offer fingerposts in various materials, but regarding of which they are there to direct visitors around your site or show the way to walking or cycle routes, attractions or exists and everywhere else in between."
At DAB Graphics we supply hardwearing oak, recycled plastic or aluminium fingerposts.
Oak Fingerposts – Oak fingerposts are by far our most popular seller with routed text on a single sided finger or multiple double-sided fingers. All our fingers are made from air-dried oak, which are 30mm thick and 500mm long as standard with chevron cut pointer. They can be any size or shape you might require for your project so please ask for details.
Place names, titles and graphics are routed in to the oak and can be left as natural finish or in-filled with synthetic enamel paint to highlight the details, this includes symbols and arrows.
You may also want to look at:
Key Features:
Oak – natural beauty and enhances the environment
Unique laser etched designs
Aluminium – perfect for parks and town locations
Plastic – 100% recyclable materials and modular design
Softwood – Economical and durable
Laser Etched – We also offer our own unique laser etched graphics on oak fingers, which allows us to be very creative with the design. Etched deep in to the surface they don't require any infill colours and will last for many years with just a coat of varnish.
Softwood Fingerposts – Constructed using pressure treat timbers makes these fingerposts more cost effective than oak posts, the fingers are routed and can be stained with a dark wood preserve helping to extend their lifespan, ideal for council walking routes and bridle paths.
---
Aluminium Fingerposts are a durable alternative in exposed coastal areas and are available in a range of standard RAL powder-coated colours, with full colour vinyl graphics applied. Aluminium poles have the added advantage of easy replacement of damaged or missing fingers and can be directed very accurately to locations around your site. Standard fingers are 700mm long and 150mm deep.
Recycled plastic fingerposts – are available in brown or black and can be routed and in-filled with synthetic enamel for a bright and colourful appearance. The posts are available in 3-meter lengths so it's worth bearing that in mind if you are thinking of multiple pointers, as ground clearance can become an issue. Low maintenance and easy replacement of fingers make them a good choice for isolated locations.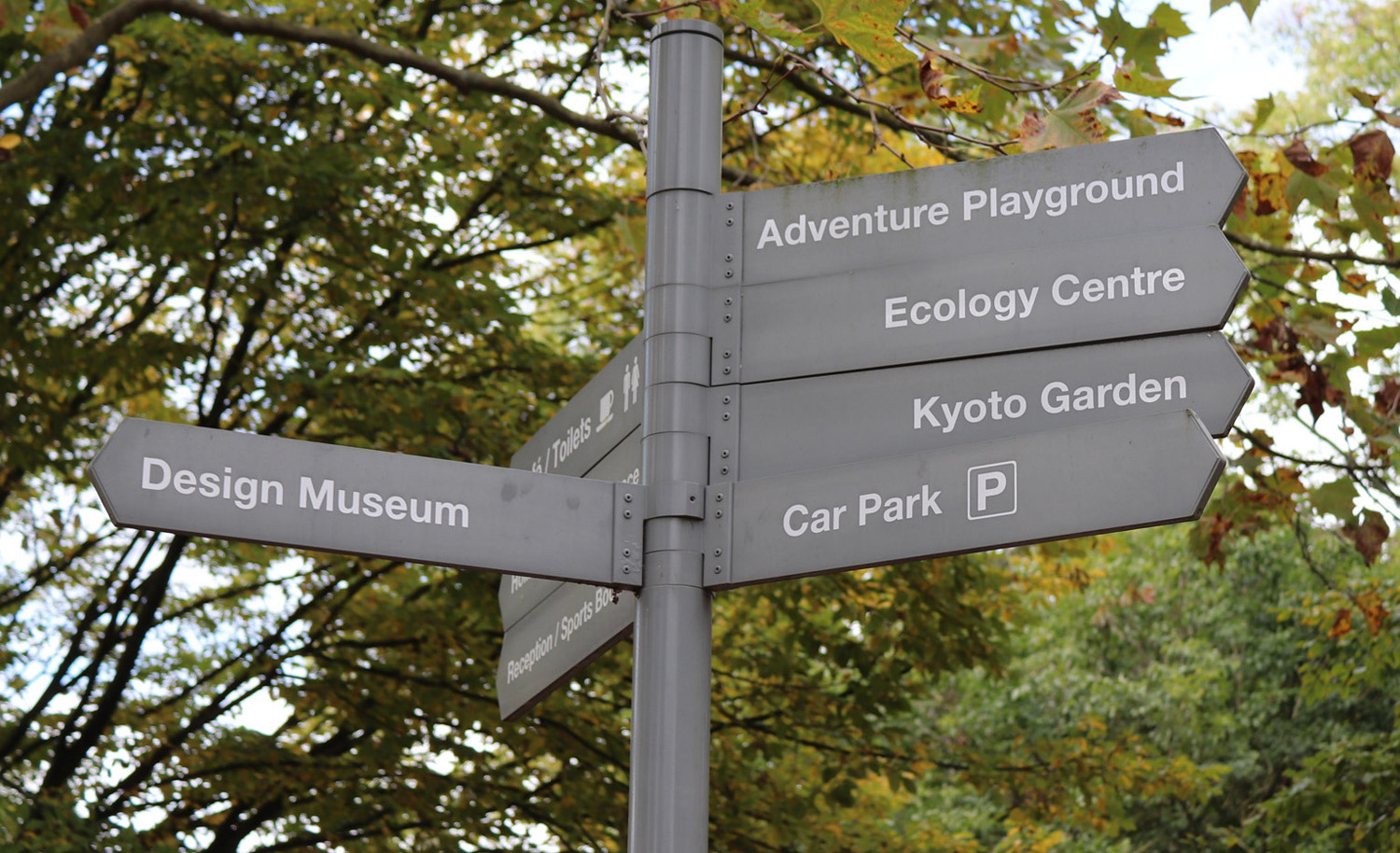 Just a few of our many customers